THE BRIEF
Driven by curiosity, Children seek to explore the world. It was our goal to inculcate sense of curiosity in our design. The idea was to design a space that kids can constantly learn from.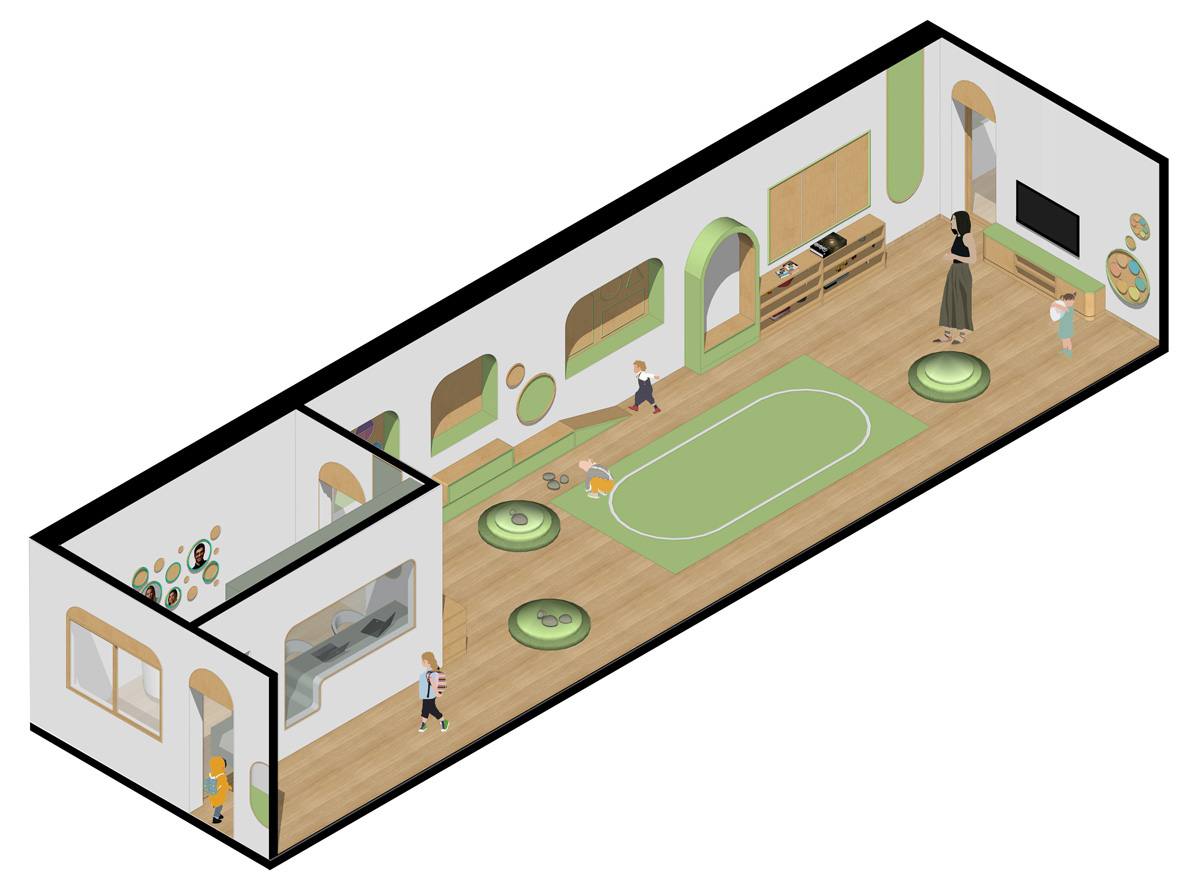 PLANNING
The long narrow site was divided into reception, classroom, pantry, seating connected by a passage. The storage spaces and seating are confined to the walls leaving the center space open for kids learning and activities. Increase in open and recreational spaces than the enclosed environments of classrooms were achieved through the concept to enhance the playful and learning nature of the kids. The learning space is made exquisite through arches and geometric shapes. So that the act of learning is not associated only within the classrooms, but integrated in every step along the way as well.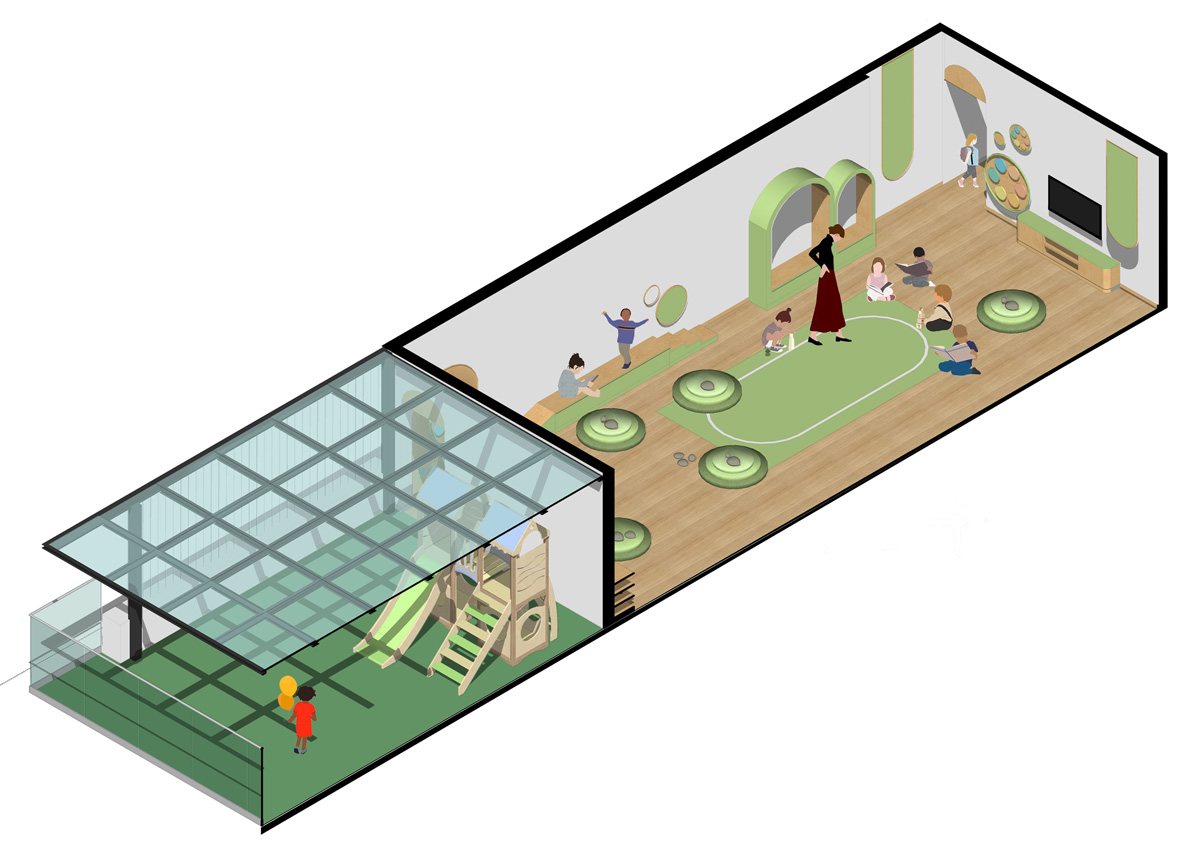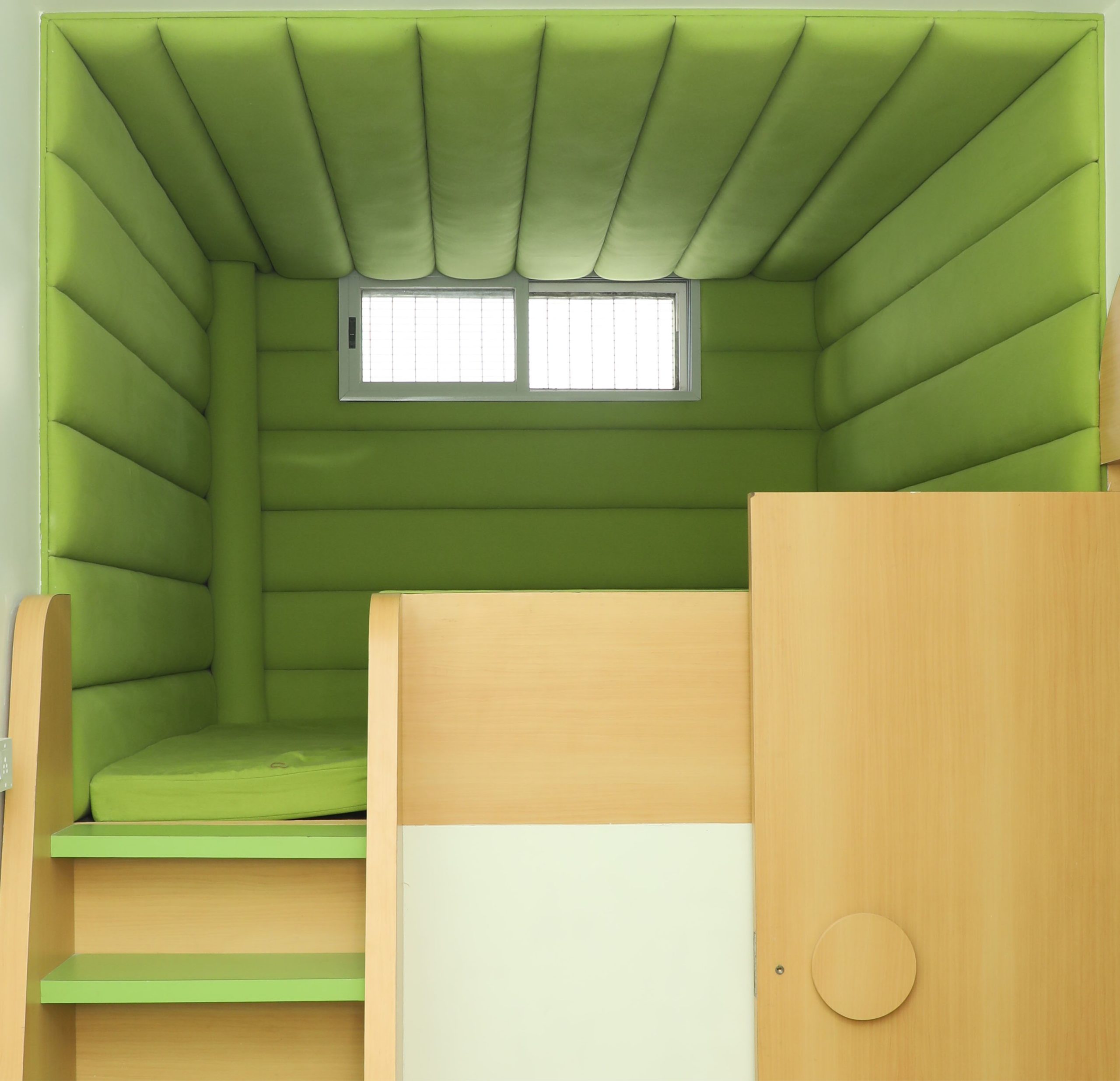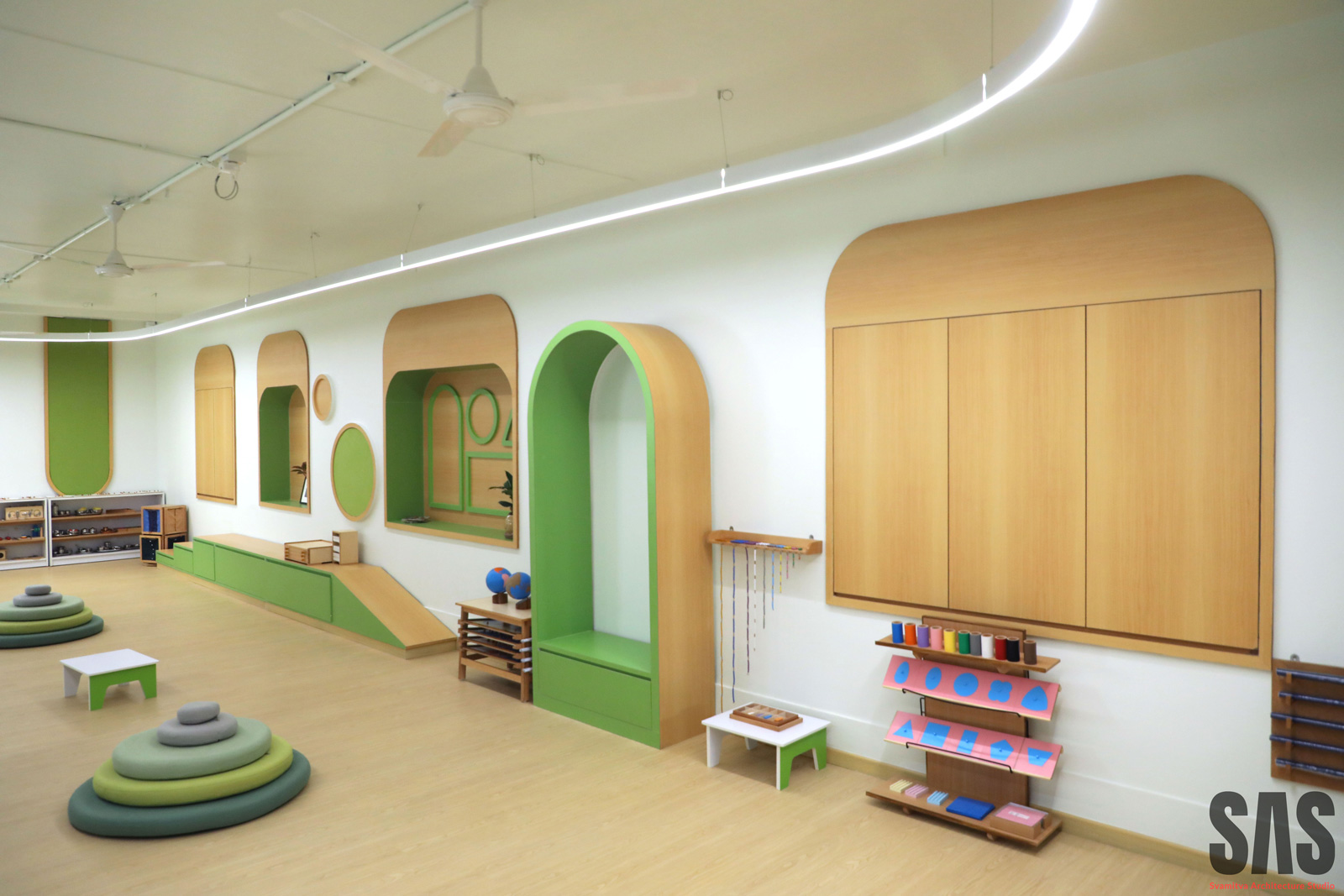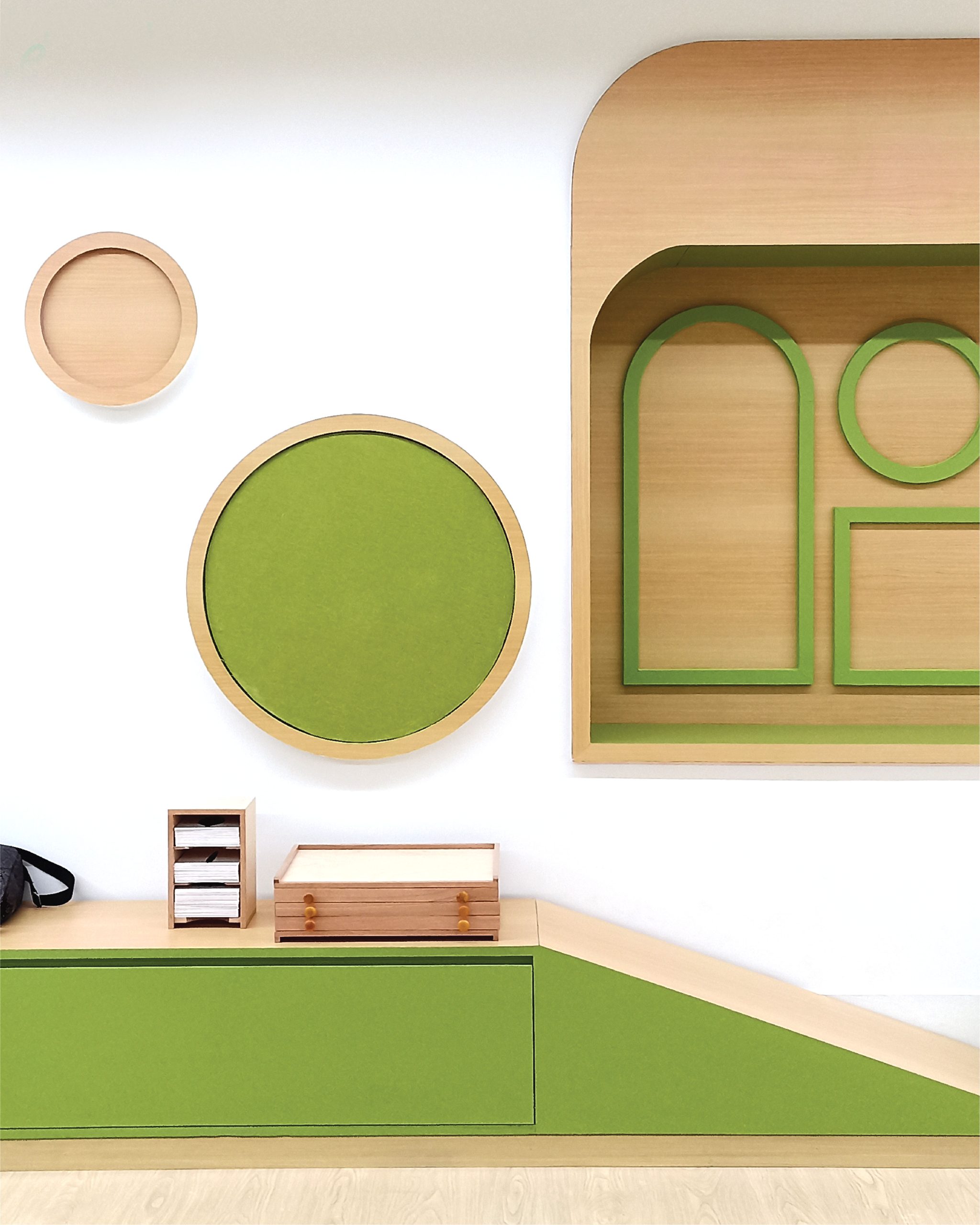 The combination of the play units with the storage spaces creates a wall of curiosity maintaining the aesthetics as well as enabling the learning experience.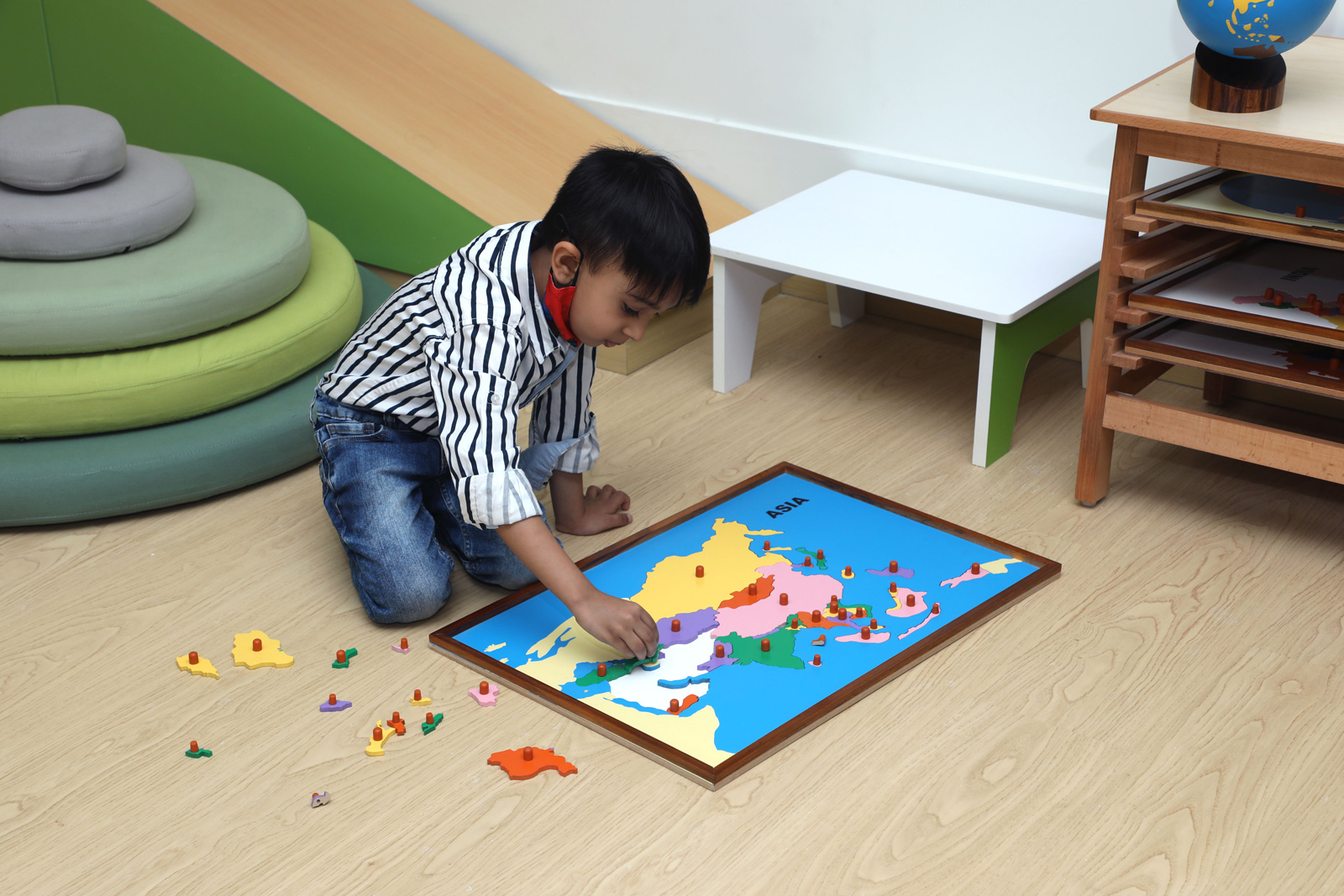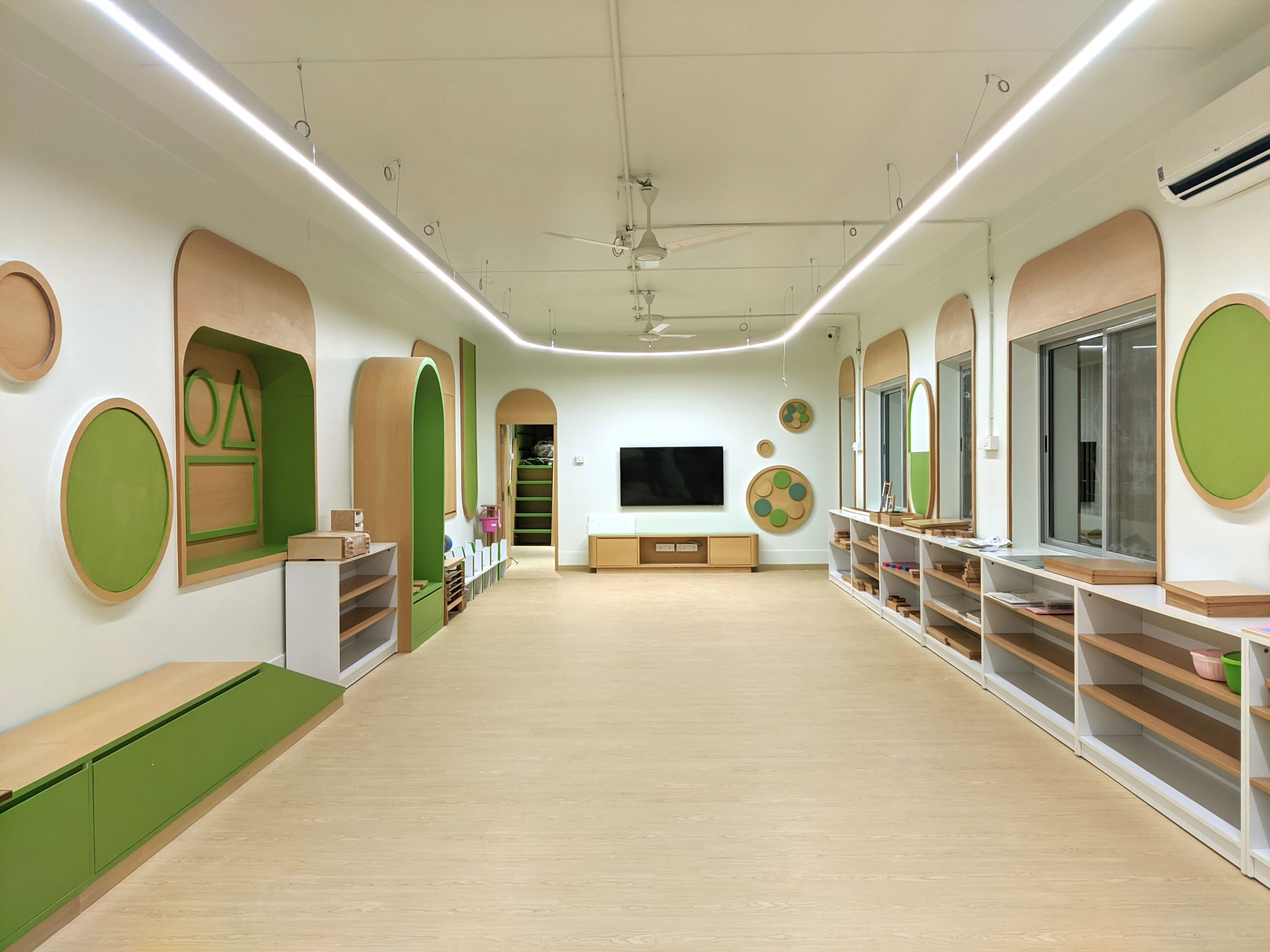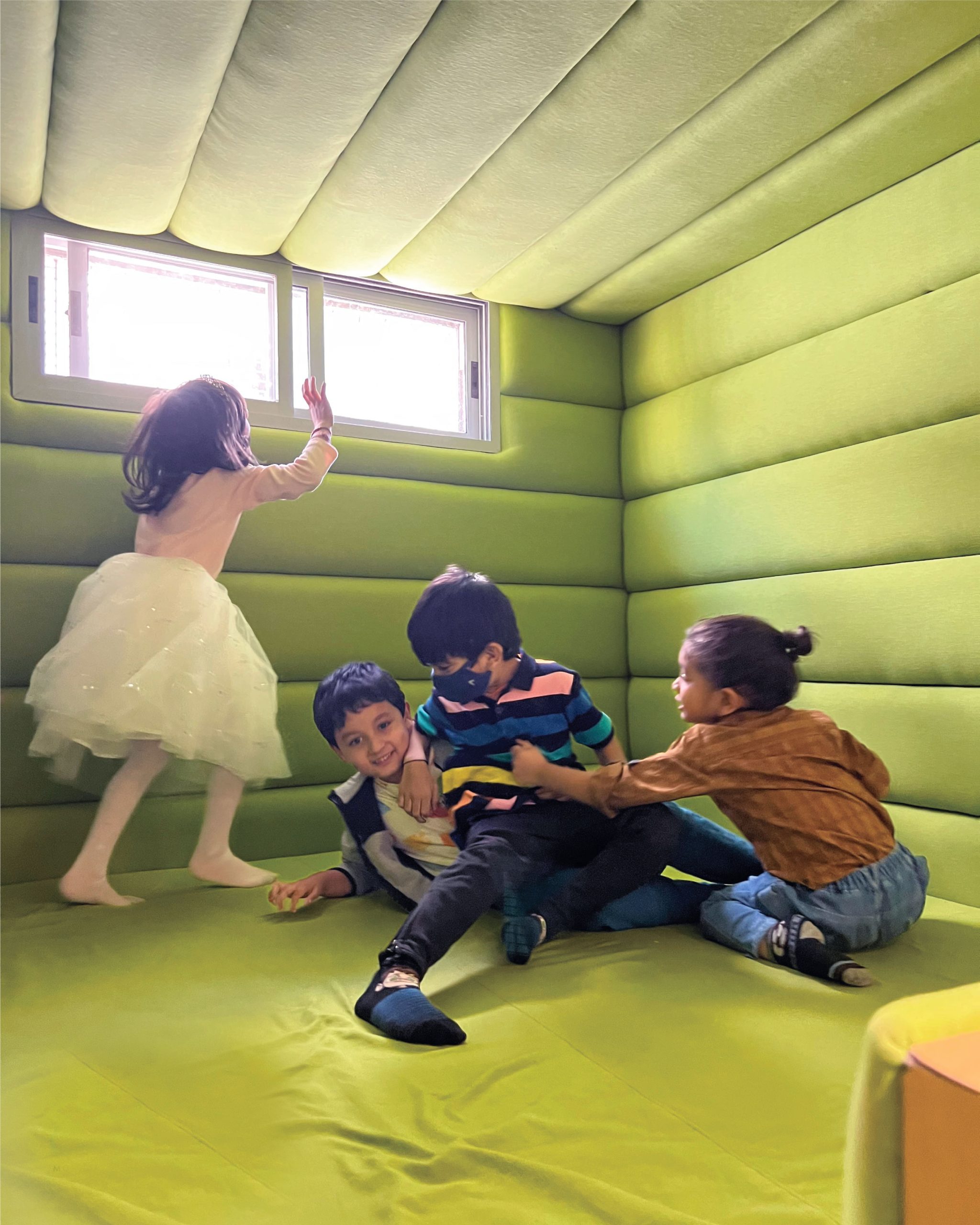 Cushioned seating is incorporated for safety while being aesthetically pleasing.