THE BRIEF
Creating a simple yet mark a statement is the goal that's achieved through design. The material palette consists of brick and concrete which creates an amicable environment.

DESIGN
A home designed amidst the city of International Airport, Devanahalli comprises four bedrooms with double-height living room. The massing of the structure is minimal, focusing on the materiality of the brick. Complementing the red bricks, concrete and glass are used on the envelope providing an uplifting look. Projections of the blocks play with the form of the structure while breaking the monotonous feel. The play with the materials and projections emphasized the building's linear architectural grid.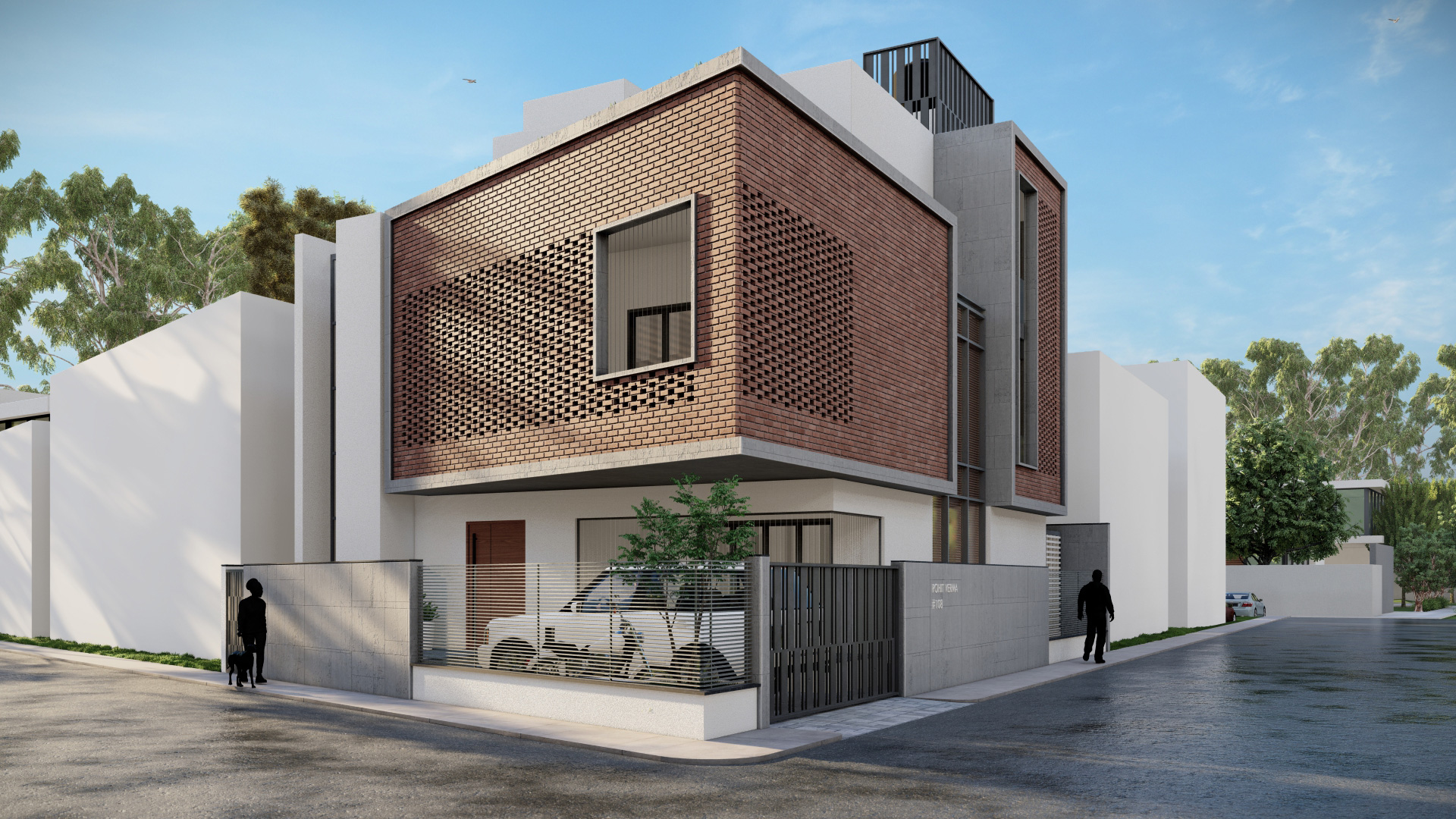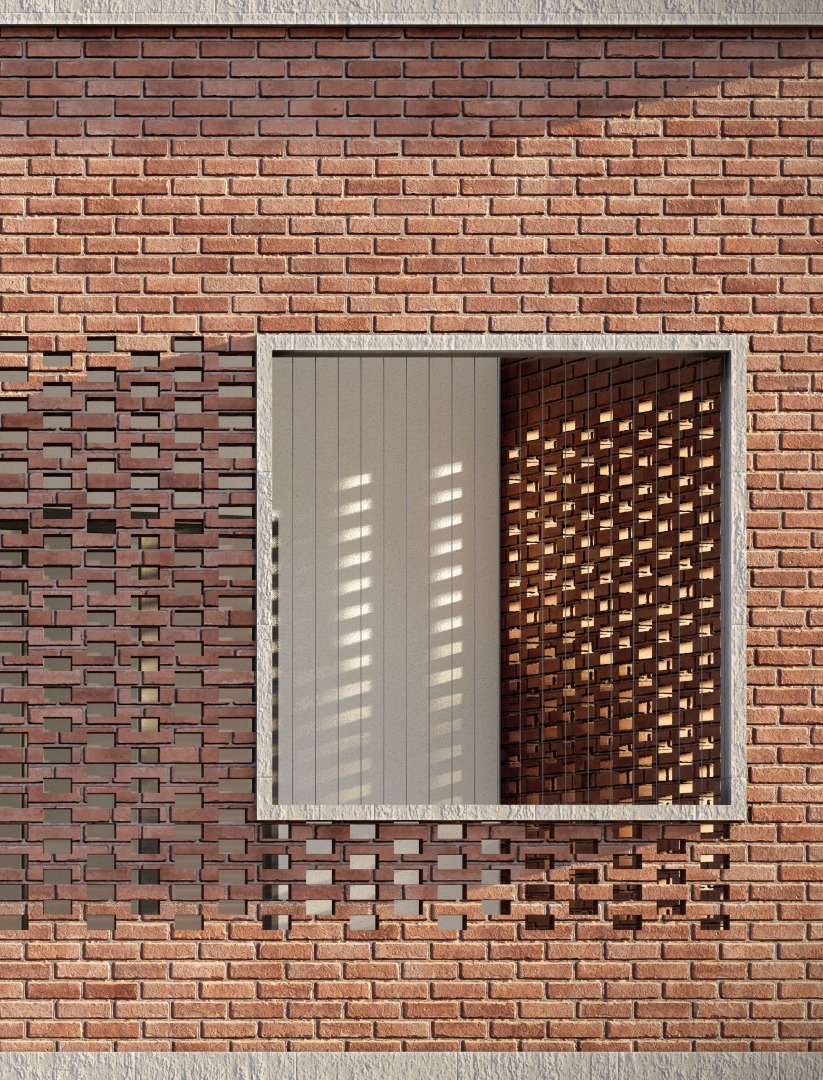 The brick pattern results in playful light and shadow effect within the spaces while providing ventilation and sunlight.