THE BRIEF
To create a space that is elegant and warm is the goal that's achieved through the design, which also reflects the individuality of each family member. Golden-spider marble along white PU finish for walls and grey finish for accent walls are used to create a sense of harmony.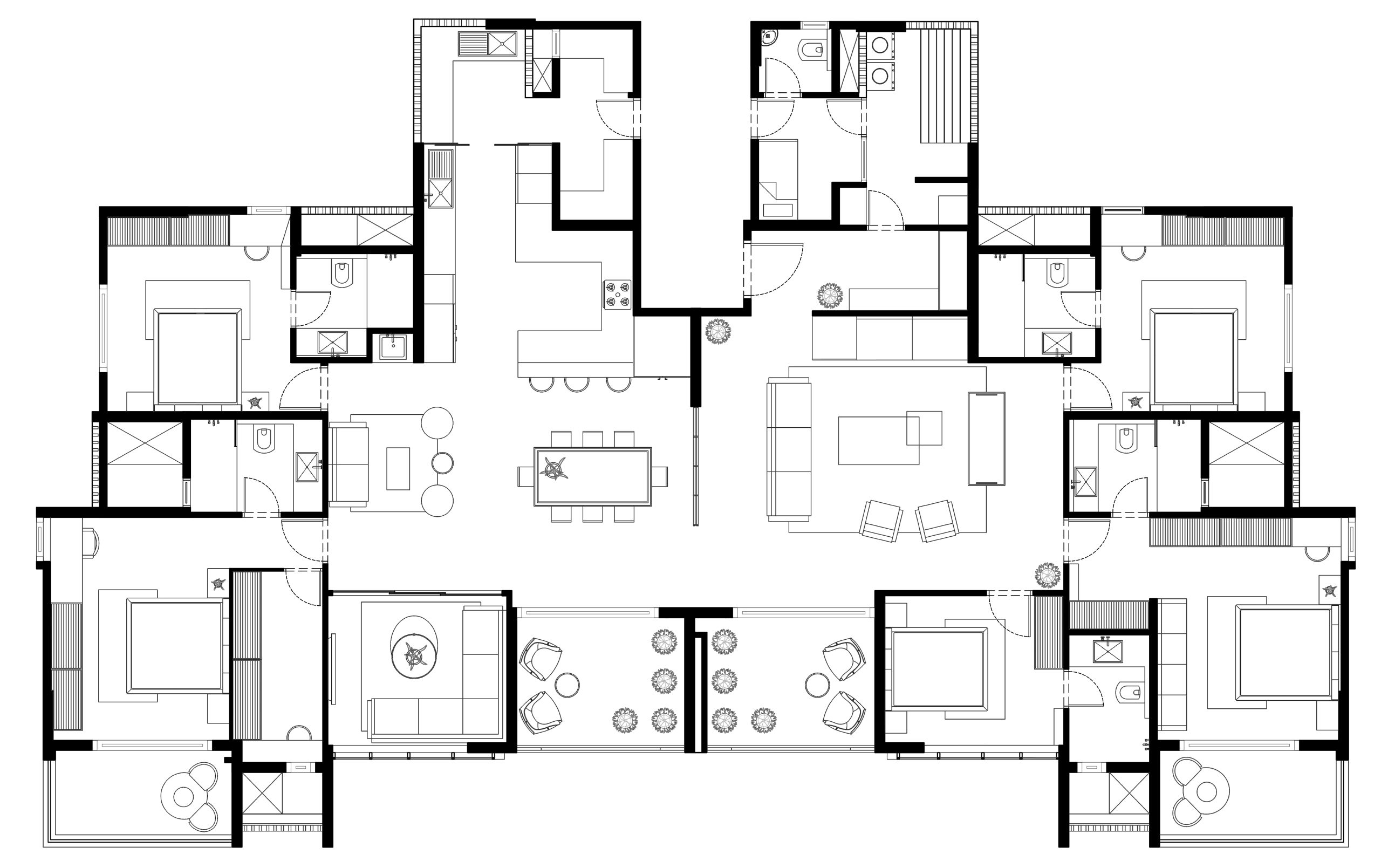 PLANNING
The 3200sft apartment was divided into two sections: the shared spaces such as living, dining spaces and the five bedrooms. The dining and living rooms merge to provide a single, open space suited well for relaxation and social interaction. On the other hand, each bedroom has its own colour scheme and material palette reflecting the user's personalities. The green and grey makes the master bedroom vibrant and stand out. The Guest Bedroom with Murphy bed doubles as family room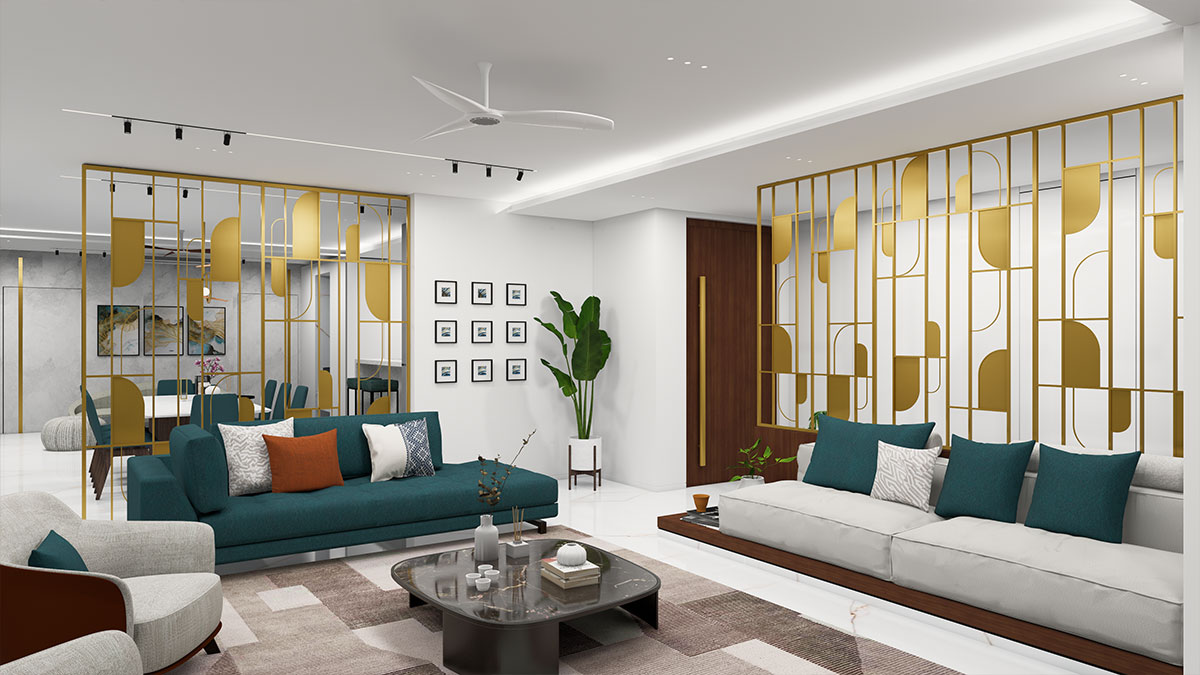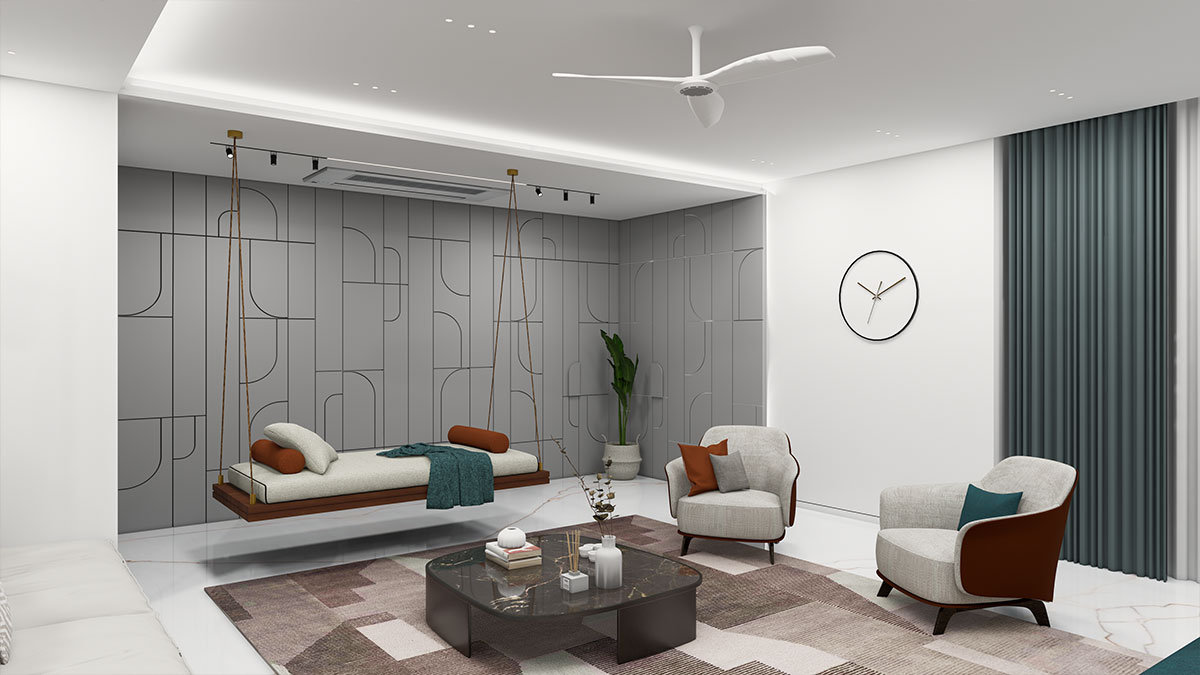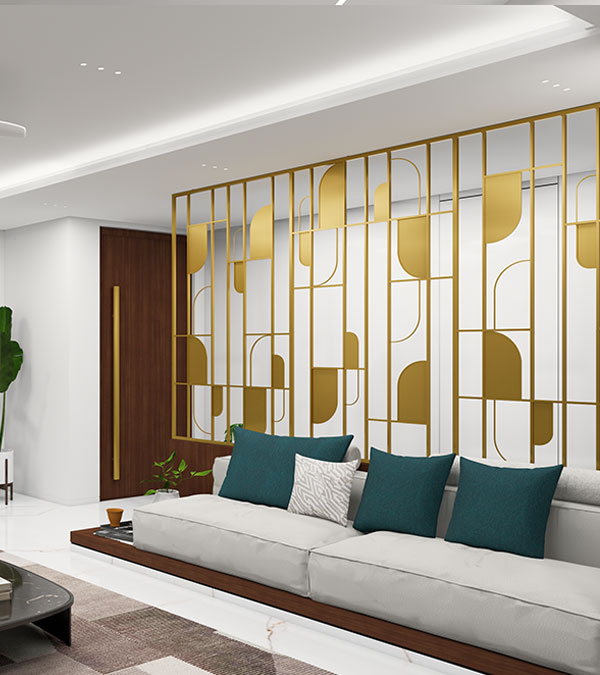 The brass partitions with geometric patterns provide an unseen appeal to the area with a splash of sophistication.
The AV room is kept minimal with texture finish on Tv wall with Brass Accents